If you would like to e-mail obituaries,                                           announcements or other additions to the                                              AHS website, please send them to 

           Ron Dunnington at:  fl-in-the-winter@hushmail.com

ANACOSTIANS OF NOTE This is a section devoted to Anacostia graduates who have achieved more than the average Indian CLICK HERE
TO SEE THE OFFICIAL "HILLCREST" HISTORY SITE
CLICK HERE
ANYONE REMEMBER "THE AVENUE" IN THE 50'S?  

  CLICK HERE TO SEE A WEBSITE  DEVOTED TO D.C. SCHOOLS 
CLICK ON THE "ANACOSTIA" BOX ON THE SITE'S HOMEPAGE.

  This site has numerous AHS yearbook pictures for you to look at.

   HOW ABOUT SOME VELATIS CARAMELS?!!

REMEMBER THE LITTLE CANDY SHOP ON "F" STREET THAT

MADE THOSE SPECIAL CARAMELS IN SEVERAL FLAVORS?

THEY'RE STILL AROUND! VISIT THEIR WEBSITE CLICK HERE
                    ARE YOU A FAN OF "DOO-WOP" ?

THE FIFTIES PRODUCED A NUMBER OF GREAT "DOO-WOP" GROUPS AND WE WERE LUCKY ENOUGH TO HAVE ONE AT ANACOSTIA HIGH SCHOOL. "THE BOBOLINKS" SANG THEIR WAY INTO OUR HEARTS BACK THEN AND, WITH THE ADDITION OF SOME BACK-UP MUSICIANS, THEY CHANGED THEIR NAME TO "THE MEMORIES" AND 

CONTINUED PERFORMING IN THE D.C. AREA FOR MANY YEARS. AT LAST CHECK, THEIR WEBSITE WAS DOWN SO, WE ASSUME THAT THEY ARE NO LONGER ACTIVELY PERFORMING.

As of 6-20-19, I was no longer able to access the Memories website. Please e-mail me if you have information on their current situation.

                       Phyllis E. Plemmons              William J. Plemmons

What comes to mind when you hear those words? Of course it's the huge Curtis Brothers chair that stood in Anacostia for many years. It was torn down some years ago but was replaced with a new one in 2007.  Mr. Charles Wendell Curtis, the man responsible for "The Chair", Passed away in March of 2007. See "Obituaries" section below.

  ANACOSTIA SENIOR HIGH SCHOOL

                                               WASHINGTON, D.C.

In the mid 30's there was a visionary couple who saw the need for a new Jr.-Sr. High School in Southeast Washington, D.C. They began a letter writing campaign to Congress that, after much additional effort, produced Anacostia Jr.-Sr. High School and eventually, Kramer Jr. High School. The couple was William J. and Phyllis E. Plemmons. Their daughter, Patricia (Plemmons) Lambert, AHS '61, has some pictures and copies of documents pertaining to the founding of AHS. Pat's brother Jack graduated from AHS in '39, her other brother Robert graduated from AHS in '44.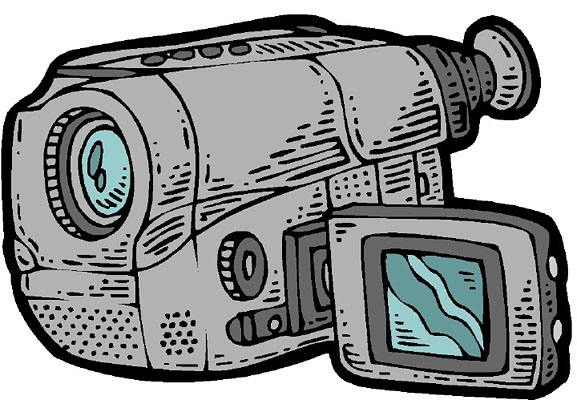 LITTLE TAVERN BURGERS ANYONE?

THERE ARE NO LONGER ANY LITTLE TAVERN LOCATIONS STILL OPERATING IN THE D.C. AREA. BUT, IF YOU STILL CRAVE A GUT BOMB OR TWO, CHECK THIS OUT  
CLICK HERE
           MARLOW HEIGHTS AND IVERSON MALL

This website has pictures of the Marlow Heights area in the 60's and 70's as well as links to many more D.C. subjects.  They have a very active social schedule including dances and lunches . CLICK HERE
              DRAG RACING ANYONE .........

TO SEE A SITE DEVOTED TO AQUASCO SPEEDWAY,  CLICK HERE
TO SEE A SITE ABOUT THE HISTORY OF ANACOSTIA  

BEFORE YOU GO ANY FURTHER, PLEASE TAKE A  MINUTE TO SIGN IN TO THE

  AHS GUEST BOOK BELOW, LEAVING THE YEAR YOU GRADUATED AND, A SHORT    MESSAGE FOR OTHERS TO SEE. LADIES, PLEASE LEAVE YOUR MAIDEN NAME. 

ROGER BELL'S WEBSITE OF ANACOSTIA SCHOOL PICTURES HAS BEEN CLOSED. 

YOU CAN CONTACT ROGER AT:  KIDAGAIN@COMCAST.NET - (540) 560-2468

TO SEE A SITE ABOUT THE FAIRLAWN AREA 
CLICK HERE
TO SEE A SITE ABOUT OLD ANACOSTIA STREET NAMES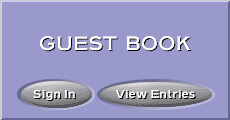 AHS OCEAN CITY MULTI-YEAR REUNION

       TO BE HELD EVERY OCTOBER AT THE DUNES MANOR HOTEL (800) 523-2888  

   THE MULTI-YEAR REUNION IS ON FOR OCTOBER 9-11 2022!!

                                         FOR MORE INFO CONTACT:

            Roger Bell  (540) 560-2468   kidagain@comcast.net

            Bob & Dottie Daniels  (240) 682-2236   bobdotdan@aol.com

            Charles Moore  (301) 864-6079    tuxedopress@yahoo.com                                                             

​ 

 AHS CASS OF 1964's 70th BIRTHDAY PARTY!

                                WAS HELD OCTOBER 1, 2016  

                                                                                                             *

                            Elaine Kilbourne, our beloved teacher who passed away on June 14, 2014, was both a                             mentor and an inspiration to many of her students. She taught at AHS from 1948-1968,                             Wooten HS from 1980-1994 and the University of MD from 1968 to 1979. Guy Toscano had                             a paver, inscribed to her memory as a dedicated teacher, installed at his Alma Mater, the                             University of MD, at the Samuel Riggs IV Alumni Center, Moxley Gardens, Paver G2.

                                               May she rest in peace and in the hearts of those who loved her.